Audit of your LAN and WLAN
A high-performance IT network is necessary to guarantee a strong competitive edge in your sector. Assess the reliability of your LAN or WLAN with a complete audit. Knowing where, how and why to design an ICT project is crucial before getting down to business.
Your advisor supervises your infrastructure and adapts it according to your wishes.
Coverage study, mapping, site audit, advice and deployment
Boost your productivity
Benefit from a reliable and efficient network

Stand out from the competition

Anticipate technical problems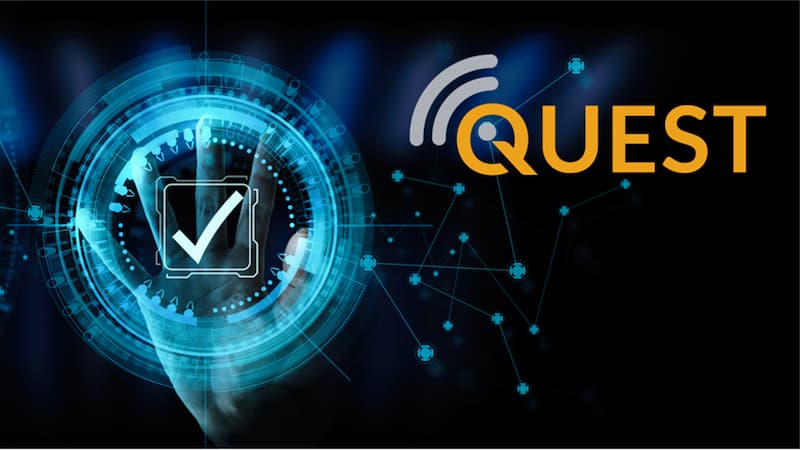 How is the audit of your network conducted at QUANT?
For your WLAN ...
Predictive study
Based on the floor plans and the parameters specified in the RFI document, a simulation is carried out using our design software based on RF modelling. The goal? Determine the number, type and approximate location of access points. The antennas, mounting hardware and other infrastructure required for the installation are also studied.
The survey report provides an overview of the required coverage areas and their respective radio frequency and capacity requirements.
On-site pre-installation study
After the preliminary analysis, the QUANT team goes directly to your building. Its mission: test the hypotheses studied against the situation on the ground!
What signal strength is required?
Are there any risks of interference?
What are the best places to install Wi-Fi antennas?
What about the signal-to-noise ratio?
Which roaming path?
What about channel usage and airtime?
Will the current or future cabling change?
A second survey report is drawn up on site. QUANT then carries out the installation of your LAN or WLAN with great care and expertise. It's time to meet the most stringent requirements!
Validation survey
Once the access points have been installed and are active, it is essential to check that your network is working properly. The entire wireless configuration is thus validated and/or optimised to ensure optimal performance. 
For your LAN...
Analysis of the existing environment
Security, bandwidth, configuration, hardware and software used, inventory of network services and applications... QUANT examines the general state of the network in place within your company, in order to determine the necessary needs and the priority optimisations.
Your mapping needs
The IT audit continues in synchronisation with your specific requirements:
Who are the people and the devices that can access your services and applications?
How many are there?
What about data in transit?
Will the business environment change?
In this way, our consultants can determine the right management, access and connectivity solutions.
QUANT's approach is therefore based not only on the technical but also on the human aspects.
Do you already have a LAN or WLAN? It can be the subject of a complete or partial audit. This way we can assess the efficiency of your IT system.
A detailed report
The observations made are centralised in a clear and detailed report. The report also highlights the problems detected and provides personalised advice, which is taken into account when drawing up an effective action plan.  
Frequently asked questions
When should a LAN or WLAN audit be conducted?
There are 4 specific situations that require a predictive or on-site assessment:
You are moving to new premises.
You are an IT manager taking up your duties in a new company: it is important that you can get an overview of the entire network.
Your IT infrastructure is growing and must be capable of accommodating a large number of applications and terminals.

A technical problem has been detected, but you don't know what caused it.