ICT solutions for education
Have you prepared for the start of the new school year in the best possible way? Primary or secondary schools, colleges or universities... It is important for every institution to have a good connection. QUANT provides ICT solutions tailored to your needs. 
Ensure optimal communication, even remotely
Increase the productivity of faculty, students and administrative staff
Take advantage of wide-range connectivity
Have a reliable infrastructure that is protected from all cyber attacks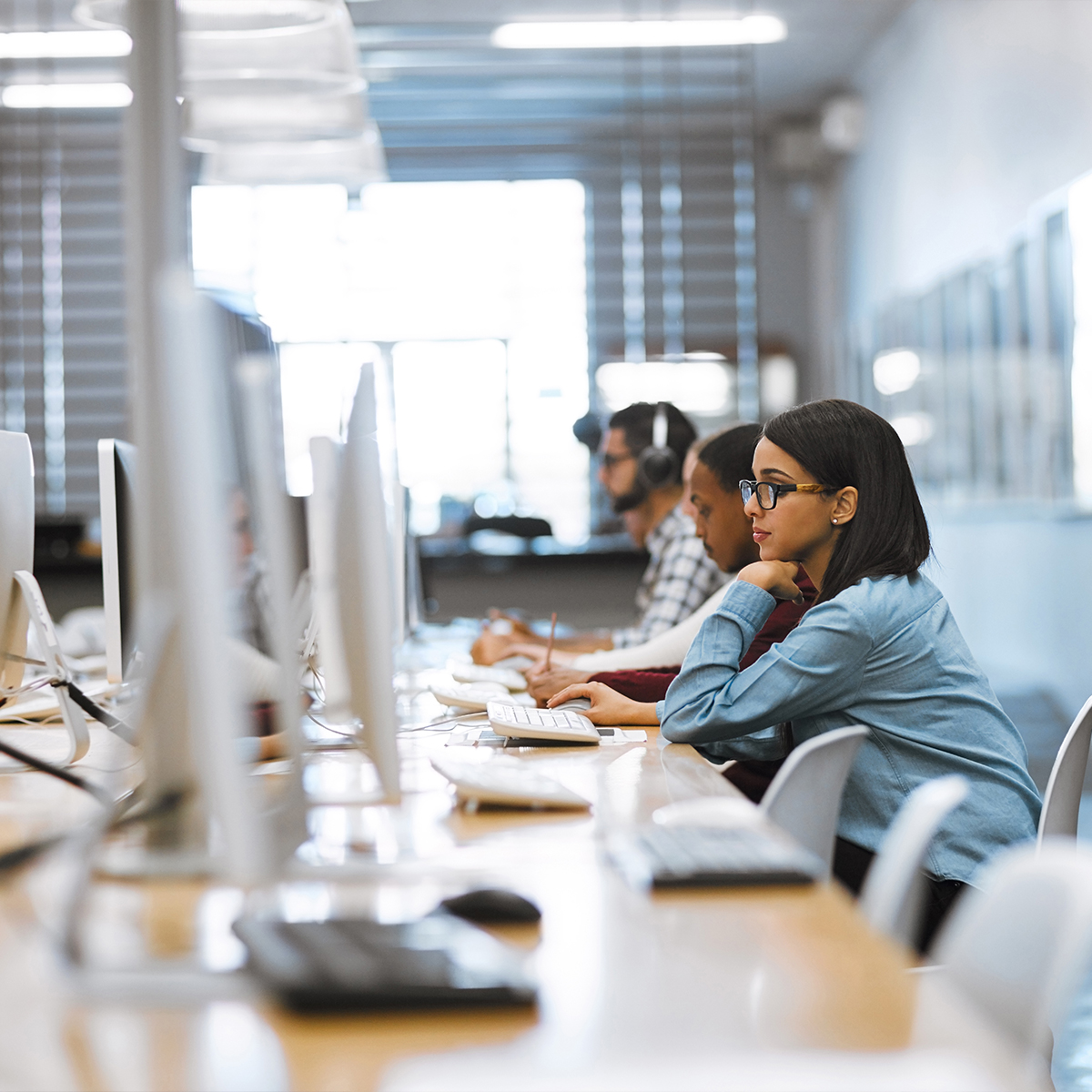 Collaborative tools
Streamline exchanges, participate in constructive discussions and optimise your remote communication with an intelligent and automated collaborative solution.
LAN, WLAN or SD-WAN
A flexible, professional and secure network, at a controlled cost.
IT Security
Protect your network, your Cloud and your communication with the Zero Trust principle, a unique model that protects the infrastructure from the inside and the outside.
Our know-how summarised in a case study
New educational systems and models have emerged since the onset of COVID-19. Against this background, ICT solutions in education are constantly advancing.
The University of Liège called on our services to meet a specific need, namely to improve the use of video conferencing during the lockdowns. QUANT was already ahead of the curve and anticipated the changes to come long before the crisis! In 2018, the Cloud solution already allowed students and employees of ULiège to communicate remotely. It has since been updated to meet more advanced needs. 
| Use before COVID | Use as of COVID |
| --- | --- |
| 375 users maximum for the use of the videoconference systems installed in the rooms | Unlimited number of users |
| Recording hours for sessions: 10h | Recording hours for sessions: unlimited |
| Virtual Meeting Room: capacity of 100 people | Increase to 300 users |
Easy to use and intuitive

Multiple features for the session moderator

Adequate tools (chat, screen sharing, multiple conversations...)
At the year-end proclamation, QUANT set up a livestream system for more than 500 participants in just a few days. So the students were able to fully enjoy their newly earned degree!
QUANT provides guidance and support in the selection, integration and
maintenance of your digital infrastructure.